Use of Medicines from the Group of Benzodiazepines in the Period of 2003-2013 Year in the Republic of Macedonia
Abstract
AIM: The aim of this study was to analyze the use of benzodiazepines in the period of 2003-2013 year in the Republic of Macedonia (MKD).
METHOD: The study was cross sectional and analyzes the available data on the use of benzodiazepines in the country. This study used several sources of data: Statistical Reports of the United Nations regarding the consumption of psychotropic substances; data from the Ministry of Health associated with the use of benzodiazepines (BZD), derived from reports of Ministry of Health stakeholders; Data extracted from the database of the Ministry of Health in the electronic database "My term" and Analysis of reports of Health Insurance Fund.
RESULTS: The analysis for the period 2003-2013 showed that the most consumed drug in MKD from the group of BZD is Diazepam, with 54.8 and predominantly is use of diazepam of 5 mg with 59 %. According to the Health Insurance Fund, Diazepam is second most prescribed medicaments of all medicaments with marketing authorization in MKD.
CONCLUSIONS:
The analysis shows that the use of BZD in MKD is particularly high. Limited number of studies was performed for this kind of drugs relating to their effects; differences in use between genders; adult population. There is need for additional focused research that will contribute to developing a full picture of the situation.
Keywords
benzodiazepines; drug dependence; diazepam; alprazolam; drug consumption
References
Olkkola KT, Ahonen J. "Midazolam and other benzodiazepines". Handb Exp Pharmacol. Handbook of Experimental Pharmacology 182 (182): 335–60.
Michael C, Sutter M, Walker M, Hoffman BB. Integrated Pharmacology (2nd ed.). C.V. Mosby, 2002.
Конвенција на Обединетите Нации за психотропни супстанции од 1971. Resolution 1474 (XLVIII) of 24 March 1970 of the Economic and Social Council of the United Nations
http://www.incb.org/incb/en/narcotic-drugs/Availability/availability.html
Psychotropic Substances: Statistics for 2012; Assessments of Annual Medical and Scientific Requirements for Substances in Schedules II,III and IV of the Convention on Psychotropic Substances of 1971 (E/INCB/2013/3), 2012.
Jann M, Kennedy WK, Lopez G. Benzodiazepines: a major component in unintentional prescription drug overdoses with opioid analgesics. J Pharm Pract. 2014;27(1):5-16.
Bronstein AC, Spyker DA, Cantilena LR Jr, Rumack BH, Dart RC. Annual report of the American Association of Poison Control Centers' National Poison Data System (NPDS): 29th Annual Report. Clin Toxicol (Phila). 2012;50(10):911-1164.
Lepakhin VK. Safety of medicines: a guide to detecting and reporting adverse drug reactions. World Health Organization Web site, 2002. [Accessed April 3, 2009];
http://whqlibdoc.who.int/hq/2002/WHO_EDM_QSM_2002.2.pdf.
Chen KW, Banducci AN, Guller L, Macatee RJ, Lavelle A, Daughters SB, Lejuez CW. An examination of psychiatric comorbidities as a function of gender and substance type within an inpatient substance use treatment program. Drug Alcohol Depend. 2011;118(2-3):92-9.
Clark RE, Xie H, Brunette MF. Benzodiazepine prescription practices and substance abuse in persons with severe mental illness. J Clin Psychiatry. 2004;65(2):151-5.
Lipsky S, Krupski A, Roy-Byrne P, Lucenko B, Mancuso D, Huber A. Effect of co-occurring disorders and intimate partner violence on substance abuse treatment outcomes. J Subst Abuse Treat. 2010;38:231–244.
Dodge R, Sindelar J, Sinha R. The role of depression symptoms in predicting drug abstinence in outpatient substance abuse treatment. J Subst Abuse Treat. 2005;28(2):189-96.
Tagliaro F, De Battisti Z. Heroin overdose is often the truer description. Addiction. 1999; 94(7):973-4.
Lintzeris N, Mitchell TB, Bond AJ, Nestor L, Strang J.Drug Alcohol Depend. Pharmacodynamics of diazepam co-administered with methadone or buprenorphine under high dose conditions in opioid dependent patients. 2007 Dec 1; 91(2-3):187-94.
Lintzeris N, Mitchell TB, Bond A, Nestor L, Strang J. Interactions on mixing diazepam with methadone or buprenorphine in maintenance patients.J Clin Psychopharmacol. 2006 Jun; 26(3):274-83.
Rogers WO, Hall MA, Brissie RM, Robinson CA. Detection of alprazolam in three cases of methadone/benzodiazepine overdose. J Forensic Sci. 1997 Jan; 42(1):155-6.
Nielsen S, Dietze P, Lee N, Dunlop A, Taylor D. Concurrent buprenorphine and benzodiazepines use and self-reported opioid toxicity in opioid substitution treatment. Addiction. 2007 Apr; 102(4):616-22.
Mégarbane B, Hreiche R, Pirnay S, Marie N, Baud FJ.Review Does high-dose buprenorphine cause respiratory depression?: possible mechanisms and therapeutic consequences.Toxicol Rev. 2006; 25(2):79-85.
Obadia Y, Perrin V, Feroni I, Vlahov D, Moatti JP. Injecting misuse of buprenorphine among French drug users. Addiction. 2001;96:267–272.
Morin CM, Belanger L, Bastien C, et al. Long-term outcome after discontinuation of benzodiazepines for insomnia:a survival analysis of relapse. Behav Res Ther. 2005;43:1-14.
Donato F, Samani F, Marini M, Mazzaglia G, Leggieri G, Balestrieri M, Gelatti U. Across-sectional survey on benzodiazepine use among older people in an Italian region. The Italian Journal of Public Health. 2005; 2:2.
Siriwardena AN, Qureshi Z, Gibson S, Collier S, Latham M. "GPs' attitudes to benzodiazepine and 'Z-drug' prescribing: a barrier to implementation of evidence and guidance on hypnotics. Br J Gen Pract. 2006; 56 (533): 964–7.
Stone JR, Zorick TS, Tsuang J. Dose-related illusions and hallucinations with zaleplon. Clin Toxicol (Philadelphia). 2007; 46 (4): 1–2.
http://www.fzo.org.mk/
http://www.espad.org
http://www.espad.org/en/Reports--Documents/ESPAD-Reports
http://www.emcdda.europa.eu/publications/drug-profiles/benzodiazepine
Sonnenberg CM, Bierman EJ, Deeg DJ, Comijs HC, van Tilburg W, Beekman AT. Ten-year trends in benzodiazepine use in the Dutch population. Soc Psychiatry Psychiatr Epidemiol. 2012;47:293-301.
Lagnaoui R, Depont F, Fourrier A, Abouelfath A, Begaud B, Verdoux H, et al. Patterns and correlates of benzodiazepine use in the French general population. Eur J Clin Pharmacol. 2004;60:523-9.
Fourrier A, Letenneur L, Dartigues JF, Moore N, Begaud B. Benzodiazepine use in an elderly community-dwelling population: characteristics of users and factors associated with subsequent use. Eur J Clin Pharmacol. 2001;57:419-25.
Hogan DB, Maxwell CJ, Fung TS. Prevalence and potential consequences of benzodiazepine use in senior citizens: results from the Canadian Study of Health and Aging. Can J Clin Pharmacol. 2003;10:72-7.
Carrasco-Garrido P, Jimenez-Garcia R, Astasio-Arbiza P, Ortega-Molina P, de Miguel AG. Psychotropics use in the Spanish elderly: predictors and evolution between years 1993 and 2003. Pharmacoepidemiol Drug Saf. 2007;16:449-57.
Windle A, Elliot E, Duszynski K, Moore V. Benzodiazepine prescribing in elderly Australian general practice patients. Aust N Z J Public Health. 2007;31:379-81.
Paulose-Ram R, Safran MA, Jonas BS, Gu Q, Orwig D. Trends in psychotropic medication use among U.S. adults. Pharmacoepidemiol Drug Saf. 2007;16:560-70.
Gallacher J, Elwood P, Pickering J, Bayer A, Fish M, Ben-Shlomo Y. Benzodiazepine use and risk of dementia: evidence from the Caerphilly Prospective Study (CaPS). J Epidemiology Community Health. 2012;66:869-73.
Bramness J, Skurtveit S, Morland J. Clinical impairment of benzodiazepines–relation between benzodiazepine concentrations and impairment in apprehended drivers. Drug and Alcohol Dependence. 2002; 68(2):131–41.
Bernhoft IM, Hels T, Lyckegaard A, Houwing S, Verstraete AG. Prevalence and risk of injury in Europe by driving with alcohol, illicit drugs and medicines. Procedia-Social and Behavioral Sciences. 2012;48, 2907-2916.
Jané-Llopis E, Matytsina I. Menntal health and alcohol, drugs and tobacco: a review of the comorbidity between mental disorders and the use of alcohol, tobacco and illicit drugs. Drug Alcohol Rev. 2006;25(6):515-36.
Kessler RC, Berglund P, Demler O, Jin R, Merikangas KR, Walters EE. Lifetime prevalence and age of onset distributions of DSM-IV disorders in the National Comorbidity Replication. Arch Gen Psychiatry. 2005;62:593–602.
Lipsky S, Krupski A, Roy-Byrne P, Lucenko B, Mancuso D, Huber A. Effect of co-occurring disorders and intimate partner violence on substance abuse treatment outcomes. J Subst Abuse Treat. 2010;38:231–244.
DOI:
http://dx.doi.org/10.3889/oamjms.2015.004
Article Metrics
Metrics powered by PLOS ALM
Refbacks
There are currently no refbacks.
Copyright (c) 2015 Tatjana Petrushevska, Vesna Velik Stefanovska
This work is licensed under a
Creative Commons Attribution-NonCommercial 4.0 International License
.
---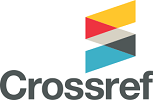 ---
Published by: Id Design 2012/DOOEL Skopje, Republic of Macedonia