Congenital Factor V Deficiency: Moroccans Cases
Abstract
Background and Objective: The congenital factor V deficiency, known as Owren's disease or parahemophilia is a rare autosomic recessive haemorrhagic disease of coagulation, identified for the first time in Norway in 1943. In Morocco, there is no national registry including cases of congenital coagulopathy.  This study highlights the rarity of inherited factor V deficiency deficiency and the importance of coagulation testing in the diagnosis of condition.
Patients and Methods: We report twelve cases of factor V deficiency at our institution.
Results: Of the 12 cases, seven were followed at the haematology department; the remaining five were discovered during a family survey. The average age of our patients is 16 years old [1 - 40 years], with a female dominance (Sex ratio F/M: 2). Parental consanguinity was found in three patients, bleeding family history were found in 5 patients. The concept of bleeding was found in 6 of 7 cases of patients followed, in 1 patient's case the discovery was fortuitous.
Conclusion:
Inherited factor V deficiency is a rare inherited disorder. The diagnosis is mainly based on coagulation tests; however, the bleeding tendency may be severe and occurs early in life with immeasurable factor II levels.
Keywords
Factor V; Coagulation; Deficit; Congenital; Coagulopathy.
Article Metrics
Metrics powered by PLOS ALM
Refbacks
There are currently no refbacks.
Copyright (c) 2013 Oukkache Bouchra Louai, Marielle Igala
This work is licensed under a
Creative Commons Attribution-NonCommercial 4.0 International License
.
---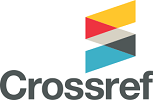 ---
Published by: Id Design 2012/DOOEL Skopje, Republic of Macedonia