Multiple Simultaneos Metastases of Malignant Melanoma in the Stomach, Small and Large Intestine
Abstract
Introduction: Melanoma is the primary tumor of melanocytes with gastrointestinal metastases whichocurs in about 2% of the patients.
Aim: The aim of this paper is to present a patient with multiple simultaneos metastases of melanomain the gastrointestinal tract and draw attention to the occurrence of gastrointestinal symptoms in patientswith melanoma.
Patients and Methods. We report a case of 74 years-old male with previously removed skin melanomathree years ago, and with symptoms such as anemia, weight loss and abdominal pain.
Results: On gastroscopy two tumours sized 3 cm and 3,5 cm, on the front and rear stomach wall wasdetected. On colonoscopy, tumor size 3 cm was detected in sigmoid colon. During surgical operationin addition to these were found three more tumors on small intestine sized from 3 cm to 6 cm.Microscopicaly the diagnosis of metastatic melanoma was made.
Conclusion: Gastrointestinal metastases of malignant melanoma are rare but it should be consideredin any patient with a history of melanoma who develops gastrointestinal symptoms.
Keywords
melanoma; simultaneous metastases; stomach; small intestine; large intestine.
Article Metrics
Metrics powered by PLOS ALM
Refbacks
There are currently no refbacks.
Copyright (c) 2014 Filip Vukmirovic, Mihailo Vukmirovic, Irena Vukmirovic
This work is licensed under a
Creative Commons Attribution-NonCommercial 4.0 International License
.
---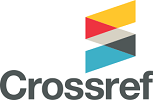 ---
Published by: Id Design 2012/DOOEL Skopje, Republic of Macedonia