Risks and Complications in Aesthetic and Functional Septorhinoplasty
Abstract
Background: Rhinoseptoplasty (RSP) is regarded to be associated with many risks. The expectations of patient and physician are not always corresponding. Besides of postoperative deformities many other risks and complications have to be considered.
Aim: The aim of the study was to precede the frequency of complications in rhinoseptoplasty.
Methods: Early and late post RSP complications in 120 patients admitted and operated at ENT Clinic, University Hospital, Skopje in the period of 2005-2012 has been observed. In the patients who wanted to fill the psychological questioner their psychological reactions were taken in consideration.
Results: RSP for the first time were prepared in 98 (81.3%) patients.  In 22 (18.7%) patients revision RSP has been made, because complications after previous RSP has been occurred. Early postoperative complications (in the first 6 weeks) have been observed in 22 (56.4%) patients. Late post-operative complications (after 6 months-1 year) have been observed in 17 (43.5%) patients. 108 patients, candidates for RSP filled "the Patients selection for septorhinoplasty and their psychological abilities -"Self-body image" questioner.
Conclusion:
An analysis of revision surgeries can provide information on frequency and types of postoperative deformities. Reports in the literature are based on different parameters what makes comparison difficult. This is why evidence is only based on description and comparison. Inadequate operative technique can make complications and bad results.
Keywords
rhinoseptoplasty; complications; postoperative deformities; postoperative psychological risks.
Article Metrics
Metrics powered by PLOS ALM
Refbacks
There are currently no refbacks.
Copyright (c) 2013 Gabriela Kopacheva-Barsova, Nikola Nikolovski, Jane Netkovski, Biljana Shirgoska, Aleksandar Avramovski
This work is licensed under a
Creative Commons Attribution-NonCommercial 4.0 International License
.
---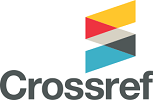 ---
Published by: Id Design 2012/DOOEL Skopje, Republic of Macedonia