Neck Circumference as a Simple Screening Measure for Identifying Egyptian Overweight and Obese Adults
Abstract
Background: Neck circumference (NC) is a simple screening measure for identifying overweight and obesity.
Aims: To determine whether a single measure of NC might be used to identify overweight and obesity, and to define NC cutoff levels for Egyptian overweight and obesity according to existing BMI and WC cutoff levels.
Settings and Design: A prospective cross-sectional study from upper and lower Egypt.
Materials and Methods: Main indicators included NC, weight, height, waist and hip circumferences (WC) and body mass index (BMI).
Results: Pearson's correlation indicated a significant positive association between changes in NC and changes in body mass index and WC in both men and women. ROC analysis showed that the area under the curve (AUC) for NC and BMI >25 kg/m² was 0.80 for men, 0.69 for women, respectively, while that for BMI>30 kg/m² was 0.88 for men, 0.75 for women, respectively. NC ≥ 38 cm for men and ≥ 36 cm for women were the best cut-off points for determining subjects with overweight.
Conclusion:
NC measurement is simple and timesaving screening measure that can be used to identify overweight and obesity. Patients with NC >38 cm for men and >36 cm for women require additional evaluation of overweight or obesity.
Keywords
Neck circumference; Anthropometry; overweight; obesity; adults.
Article Metrics
Metrics powered by PLOS ALM
Refbacks
There are currently no refbacks.
Copyright (c) 2013 Azza Sarry El Din, Nayera Hassan, Sahar El-Masry, Muhammad Al-Tohamy
This work is licensed under a
Creative Commons Attribution-NonCommercial 4.0 International License
.
---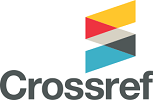 ---
Published by: Id Design 2012/DOOEL Skopje, Republic of Macedonia