"Obesity Paradox" – Fiction or a Fact?
Abstract
Background: Many cardiovascular diseases are associated with obesity, but, despite this fact, obese people live longer than their normal-weight counterparts do. This phenomenon is called the "obesity paradox".
Aim: Purpose was to investigate the impact of obesity on the final outcome; determine the connection between obesity and heart rate > 80 beats per minute and other risk factors, and presence of "obesity paradox".  
Material and Methods: Research included 140 patients with anterior wall acute STEMI treated in Coronary Unit, Clinical Center Kragujevac form January 2001-June 2006. Heart rate was calculated as the mean value of baseline and heart rate in the first 30 minutes after admission. Body mass index was calculated as the ratio of body weight in kilograms and body height in squared meters, and classified according to the WHO recomendations.
Results: More than 75% obese patients were in both groups, survivors and those who died. In the subgroup with heart rate > 80 results were similar. Obesity had no significant effect on mortality despite the fact that the large number of patients with fatal outcome was obese.
Conclusion:
Correlation with acute myocardial infarction and elevated heart rate is evident, but obesity was not independent predictor for mortality which can only partly confirm presence of "obesity paradox".
Keywords
obesity paradox; heart rate > 80 bpm; STEMI.
Article Metrics
Metrics powered by PLOS ALM
Refbacks
There are currently no refbacks.
Copyright (c) 2013 Goran Davidovic, Violeta Iric-Cupic, Srdjan Milanov, Ivan Simic, Ziva Zivic, Mirjana Janicijevic-Petrovic
This work is licensed under a
Creative Commons Attribution-NonCommercial 4.0 International License
.
---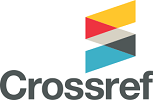 ---
Published by: Id Design 2012/DOOEL Skopje, Republic of Macedonia