Analysis of Heterogeneous Concepts during Projection of Facilities of Good Manufacturing Practice and Human Biobank
Abstract
The aim of this thesis is to analyse and to present heterogeneous concepts during projection of facilities of good manufacturing practice and human biobank.
Feasibility study for bio banks of stem cells is prepared for one current health institution in Republic of Macedonia. The space covers 105 square meters for biobank for stem cells, as well as additional space. With this projects program are defined requested needs of the investor during preparation of the basic project for the biobank for stem cells. The prepared architectural – constructive solution allow smooth flow of the technology defined by the investor. The solution is optimal related to the function, construction and economics. 
It was established that in the Republic of Macedonia there is not present any kind of bank for stem cells, but there are present several liaison offices for collection and deposition of stem cells from several foreign countries. It is necessary to project, construct and to put in function several banks for stem cells in the Republic of Macedonia in order to fulfil the needs of patients with malignant diseases.
Keywords
Heterogenous concepts of projecting; bank for stem cells; good manufacturing praxis of biobank; human biobank
References
Andersson GBJ, Ortengren R, Nachemson A, Elfstrom G. Lumbar disc pressure and myoelectric back muscle activity during sitting. I, Studies on an experimental chair. Scandinavian Journal of Rehabilitation Medicine. 1974;3: 104–14.
Centers for Disease Control and Prevention laboratory quality assurance and standardization program. http://www.cdc.gov/labstandards/ Accessed March 9, 2012.
Comstock GW, Burke AE, Norkus EP, Gordon GB, Hoffman SC, Helzlsouer KJ. Effects of repeated freeze-thaw cycles on concentrations of cholesterol, micronutrients, and hormones in human plasma and serum. Clin Chem 2001;47:139–42.
Eiseman E, Haga SB, editors. Handbook of human tissue sources: a national resource of human tissue samples. Santa Monica, CA: RAND Corporation; 1999.
EN 301 489-7:2005
EN 301 511 V9.0.2:2003
EN 50385:2002
EN 55024: 1998+A1: 2001+A2: 2003
EN 60601-1:2006
EN 60601-1-1:2001
EN 60601-1-2:2007
EN 60601-1-6:2007
EN 60601-1-8:2007
EN 61000-6-2:2001
EN ISO 7396-1:2007
EudraLex. The Rules Governing Medicinal Products in the European Union. Volume 4. EU Guidelines to Good Manufacturing Medicinal Products for Human and Veterinary Use. EUROPEAN COMMISSION ENTERPRISE AND INDUSTRY DIRECTORATE-GENERAL: Brussels, 25 November 2008.
Grandjean E. The Ergonomics of Computerized Offices. London: Taylor & Francis, 1987.
Hatzis C, Sun H, Yao H, Hubbard RE, Meric-Bernstam F, Babiera YW, et al. Perioperative ischemia and tissue preservation effects on RNA integ239rity and microarrays of breast cancer. J Natl Cancer Inst 2011;103:1871–83.
Hughes S, Barnes RO, Watson PH. Biospecimen use in cancer research over two decades. Biopreserv Biobanking 2010;8:89–97.
IEC 60304:1982(E)
IEC 60601-1-4:1996
ISBER best practices for repositories. Cell Preserv Technol 2008;6:1–58.
ISO 13485:2003
ISO 14971:2009
ISO 9001:2008
Khoury T, Sai S, Hwang J, et al. Delay to formalin fixation effect on breast biomarkers. Mod Pathol 2009;22:1457–67.
Laboratories for the 21st Century: Best Practice Guide DOE/GO-102005, August 2006.
Master Control web site. http://www.mastercontrol.com/document-control-software/ Accessed March 9, 2012.
Moore HM, Compton CC, Alper J, Vaught JB. International approaches to advancing biospecimen science. Cancer Epidemiol Biomarkers Prev 2011;20:729–32.
NCI Best Practices for biospecimen resources. Table of contents. http://biospecimens. cancer.gov/bestpractices/toc/2011 Accessed March 6, 2012.
Riegman PH, Dinjens WN, Oosterhuis JW. Biobanking for interdisciplinary clinical research. Pathobiology 2007;74:239–44.
UNI-EN-ISO 14644-1/2/3/4/5/7 regulations.
Vaught J, Caboux E, Hainaut P. International efforts to develop biospecimen best practices. Cancer Epidemiol Biomarkers Prev 2010;19:912–5.
Vaught J, Rogers J, Carolin T, Compton C. Biobankonomics: developing a sustainable business model approach for the formation of a national cancer human biobank by the National Cancer Institute. JNCI Monogr 2011;42:24–31.
Vaught JB. Blood collection, shipment, processing and storage. Cancer Epidemiol Biomarkers Prev 2006;15:1582–4.
DOI:
http://dx.doi.org/10.3889/seejad.2015.10001
Article Metrics
Metrics powered by PLOS ALM
Refbacks
There are currently no refbacks.
Copyright (c) 2015 Ivo Spiroski
This work is licensed under a
Creative Commons Attribution-NonCommercial 4.0 International License
.
---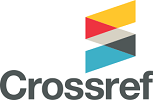 ---
Published by: Id Design 2012/DOOEL Skopje, Republic of Macedonia