Tactics for Transforming the Housing Structure, New Housing Models. Symbiosis as a Model of Connecting Urban Texture
Abstract
Today, the basic problems of architectural and urban design of the cities, is the way of connecting the urban fragments of the city as a whole and link them with different and important area of the city development, which is essential for the circulation and dynamics of the city. Specific urban fragments are connected or disconnected parts of the city that are recognizable as traces of the different layers of urban transformation through a consecutive publication of historical and structural processes that create a singular image of the city as a city collage-patch.
The theoretical framework of the research concerns the theoretical concepts, movement of metabolism towards symbiosis, through works of: REM Koolhaas_"Project Japan"; Fuhimiko Maki_"Exploring the collective form"; Kisho Kurokawa_"Philosophy of Symbiosis", Kenzo Tange_"Lineage of urban design" and The Urban Master Plan for the Reconstruction of Skopje; defining architecture as a living process; the relationship between architecture and its environment, in- between spaces etc.
The analytical part includes analysis of existing sites through which passes river Serava. The three selected locations represent the permanence and the variability of the city in terms of unrelated parts and difficult to access, divided zones.
Symbiosis as a model of intervention clearly define the concept of connecting urban public green spaces: City Park and area around cultural, historical monument Aquеduct and temporary housing arising from the same link; is aimed at a new time, or movement in different dimension of existence: the symbiosis of man and nature, a symbiosis of people and technology, a symbiosis of commerce and culture, a symbiosis of public and private, a symbiosis of different cultures, a symbiosis of work and play, a symbiosis of industry and society, a symbiosis of city and rural environment, a symbiosis of part and whole, etc.
This study is generated by a new form of architecture and urban planning and sustainable development of the city, preliminary attempt to preserve the openness of the river Serava as an important natural resource that has an impact on the environment, converting it into a recreation area with pedestrian and bicycle paths that connects different zones; and place a new type of sustainable future transport - Еco cars. The urban connecting promenade offer and present different activities: temporary housing, public services, shops, kids playground, social spaces, workshops, exhibition spaces, and at the same time occupy free territories transforming into urban agriculture fields in a way to attract and to socialize different groups of users during the food production.
The project is an experiment for a possible conceptual architecture and urban sustainable city development, according to the changing realities. The primary concept of the project
includes scenarios of different transformations of the basic type, the area among public and private, define new lifestyles, spatial and programmatic mixes. In that sense, housing is a contextual element, not as objects but more as texture, as a condition of the field, that is moving into a rhythm, from the object to the composition.
Keywords
symbiosis; in-between; collective form; temporary housing; urban agriculture
References
Fumihiko Maki, Investigations in collective form, The School of Architecture, Washington University, St. Louis, 1964
Бакалчев, Минас, Домување како урбан фрагмент. Необјавена докторска дизертација. Архитектонски факултет Скопје. Универзитет Св. Кирил и Методиј, Скопје, 2004
Koolhaas, R. , Project Japan: Metabolism Talks. (H.Ulrich Obrist), Tachen 2011
Aureli, P. V. DOGMA, Stop City. (M. Tattara). 2007
Lin, Z. (2010) . Kenzo Tange and the Metabolist Movement: Urban Utopias of Modern Japan. New York: Routledge Kurokawa, К. The Philosophy of Symbiosis, Japan : Academy editions, 1994 Kurokawa, К. From Metabolism to Symbiosis, German edition, 1992
Hertzberger, Herman, Lessons for students in architecture, 010 Publishers, Rotterdam, 1993
Hertzberger Herman, Collective Space, " Социјална употреба", in Articulations, 2002
Kaijima, M, Kuroda, J & Tsukamoto, Y, Made in Tokyo, Kajima Institute Publishing Co. Ltd, Tokyo, 2006
MVRDV & The Why Factory, The vertical village, Netherland, 2012
Venturi, R, Denise S B & Izenour, S, Learning from Las Vegas: The Forgotten Symbolism of Architectural Form, MA: MIT Press, Cambridge, 1977
Документ "Стретешки план за зачувување и рехабилитација на аквадуктот во Скопје и неговата околина", стр. 33, 42
DOI:
http://dx.doi.org/10.3889/seejad.2015.10005
Article Metrics
Metrics powered by PLOS ALM
Refbacks
There are currently no refbacks.
Copyright (c) 2015 Barbara Irakoska
This work is licensed under a
Creative Commons Attribution-NonCommercial 4.0 International License
.
---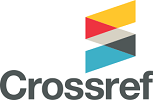 ---
Published by: Id Design 2012/DOOEL Skopje, Republic of Macedonia