Creativity of Dragutin Inkiostri as the Text of the Cultural Identity of the Balkans
Abstract
AIM: This article is directly addressing to various aspects of the folklore heritage, postcolonial studies and their influence on the development of the national idea and creating a national culture that participates in the of cultural identity.
METHODS: Home premise is that some models of colonial discourse considered in the theoretical concept of postcolonial studies, are being reflective on the Balkans as well. The tradition which constitutes of culture and art, as well as a selection of different practices, meanings, gender, class and racial identification. Perceiving the intangible cultural heritage, folk culture as the context of social and cultural development of contemporary cultural policy, art production and development of the creative sector.
RESULTS: This kind of problematization seems necessary and appears as a form of reaction to the emergence of globalization, post-colonialism, imperialism, and similar forms of government which are based on various power relations as an increasingly intense process of continually pose challenges to understanding and redefining their own heritage in the context of finding a national, cultural and Balkan identity.
CONCLUSION: In this context, creativity of Dragutin Inkiostri Medenjak (1866) during the late nineteenth and early twentieth century is being imposed as an appropriate choice for argument of the initial thesis.
Keywords
colonialism; hybrid culture; imperialism; balkanism; orientalism; heritage; national identity; folk art
References
Đorđević J. Postkolonijalna teorija diskursa. Univerzitet u Beogradu, Fakultet političkih nauka, 2008.
Baba H. Smeštanje culture. Beogradski krug: Beograd, 2004.
Ignjatović A. Jugoslovenstvo u arhitekturi 1904-1941. Beograd, 2012.
Said E. Orijentalizam. XX vek, Beograd, 2000.
Spivak GČ. Kritika postkolonijalnog uma. Beogradski krug, Beograd, 2003.
Anderson B. Nacija: zamišljena zajednica. Plato, Beograd, 1998.
Gramši A. Hegemonija, intelektualci i država. Studije kulture-zbornik, ed. Jelena Đorđević, Službeni glasnik, Beograd, 2008.
Vulešević S. Dragutin Inkiostri Medenjak – pionir jugoslovenskog dizajna, Beograd, 1998.
Todorova M. Imaginarni Balkan. Naklada Ljevak, 2015.
Inkiostri DM. Preporođaj Srpske umetnosti, Beograd, 1907.
Đurković M, Vujadinović D. Narodna kultura u kulturnoj politici Srbije, Balkankult, Beograd, 2011.
Kanklini NG. Hibridne kulture, prikrivena moć. Studije kulture-zbornik, ed. Jelena Đorđević, Službeni glasnik, Beograd, 2008.
DOI:
http://dx.doi.org/10.3889/seejad.2016.10015
Article Metrics
Metrics powered by PLOS ALM
Refbacks
There are currently no refbacks.
Copyright (c) 2016 Danijela Miodrag Dimković
This work is licensed under a
Creative Commons Attribution-NonCommercial 4.0 International License
.
---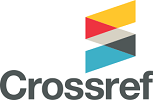 ---
Published by: Id Design 2012/DOOEL Skopje, Republic of Macedonia