Micro-Design Intervention as a Method for Social Acupuncture to Stimulate Environmental Design Consciousness in Bulgaria
Abstract
AIM: This paper aims to establish a method for a micro-design intervention as a social acupuncture used to stimulate sustainable development consciousness among young students during fieldwork in mountain and rural areas of Bulgaria.
MATERIAL AND METHODS: A theoretical framework of a sustainable approach for a micro-design intervention is established on the base of the phenomenological approach of Yuhani Pallasmaa, the concept of eco-museum type of endogeneous rural development by Toshio Mitsuhashi and the design philosophy of "Rural Studio" in USA. At the Department of History and Theory of Architecture at the Faculty of Architecture there are annual summer fieldworks for students of architecture usually organized at various mountain or rural villages within the country. Students are asked to conduct research on vernacular architecture, community relationships and local cultural milieau as part of their education curricula during the second year of their studies and in the 5th year as a pre-diploma architectural practice. By means of micro-design interventions at focal public points or buildings students tried to find a way to activate people environmental consciousness and attitudes to their immediate environment. The main aim of the fieldworks was to connect research with a Design & Make approach in order to catalyze citizen participation in a fusion with an environmental education.
RESULTS: These practical experiences seek to transform the research theory of sustainable environmental design into a pragmatic strategy to strengthen environmental consciousness for young generations of students in architecture in Bulgaria. Working and living together in rural or mountain traditional environments, trying to understand and assist local people by creating micro-design interventions is one of the best ways to heighten environmental design consciousness by an immersion in the milieau of local culture and community relationships.
CONCLUSION: A socially sustainable micro-design intervention as a strategy is only possible by combining the tools of an anthropologist and a designer or in other words by finding the intersection and cross-fertilization points between the cultural values of insiders and observers.
Keywords
micro-design intervention; milieau; eco-museum; environmental consciousness
References
Mitsuhashi T, Miyazaki K. Some Aspects of an Endogeneous Regional Development. Bulletin of Japanese Society for Science of Design, 2003.
Watsuji T. Climate and Culture: A Philosophical Study. The Hokuseido Press, 1971.
Berque A. Thinking through Landscape. Routledge, 2013.
Documentary film "Citizen Architect", Samuel Mockbee and Rural studio, 2013.
Pallasmaa J. Encounters 1 - Architectural Essays. Rakennustieto Publishing, Estonia, 2012.
Maki F. Quiet architecture. Presentation at the UACEG, Sofia during the 13th Architectural triennale Interarch, 2012.
Maki F. Toward the Construction of Place from recent works. Presentation at UACEG, Sofia during the 14th Architectural triennale Interarch, 2015.
Maki F. An Aesthetic of Fragmentation. Rizzoli International Publications, New York, 1988.
https://www.youtube.com/watch?v=6_dJjtnYsuQ
DOI:
http://dx.doi.org/10.3889/seejad.2016.10016
Article Metrics
Metrics powered by PLOS ALM
Refbacks
There are currently no refbacks.
Copyright (c) 2016 Milena Metalkova-Markova
This work is licensed under a
Creative Commons Attribution-NonCommercial 4.0 International License
.
---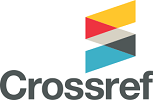 ---
Published by: Id Design 2012/DOOEL Skopje, Republic of Macedonia