Memorial Architecture as the Symbol of Remembrance and Memories
Abstract
The aim of this study is to assess memory and remembrance in presenting important concepts that establish construction of space, architecture and memorialization of the Holocaust. Some examples of memorials as the visual arts in the evocations of the Holocaust indicate a change in the ideological image of memory and understanding approach to European heritage after the fall of the Berlin Wall. Architecturally, the memorial spaces created a system of allusions, coding of real space and new findings are part of the implementation and presentation of the architecture of memory.
Keywords
culture of memory and remembrance; memorial architecture; spaces of memory; the Holocaust
References
Asman J. Kultura pamćenja. Beograd: Prosveta, 2011.
Bakhtin M. The Dialogic Imagination: Four Essays. University of Texas Press Slavic Series, 1989.
Between Memory and History. Les Lieux de Memoire, Pierre Nora, www.history.uesb.edu/faculty/marcuse/classes/201/articles/89NoraLieuxIntoRepresentations.pdf [Accessed 21st January 2014]
Albvaš M. Kolektivno i istorijsko pamćenje. Beograd: Reč, 1999.
Butković Mićin L. Arhitektura sjećanja. http://www.zarez.hr/clanci/arhitektura-sjecanja
Martinoli A. Staro Sajmište – istorijsko sećanje i virtuelno promišljanje budućnosti. Tekstovi sećanja: filmski,medijski i digitalni, "Identitet i sećanje: transkulturalni tekstovi dramskih umetnosti I medija, Ministarstvo prosvete i nauke Republike Srbije, 1989-2014.
Asman A. Duga senka prošlosti. Beograd: Biblioteka 20 vek, 2011.
Benjamin A. Present Hope – Philosophy, Architecture, Judaism. Routledge, 1997.
Benjamin A. Writing Art and Architecture. re.press, Melbourne, 2010.
DOI:
http://dx.doi.org/10.3889/seejad.2016.10018
Article Metrics
Metrics powered by PLOS ALM
Refbacks
There are currently no refbacks.
Copyright (c) 2016 Danijela Miodrag Dimković
This work is licensed under a
Creative Commons Attribution-NonCommercial 4.0 International License
.
---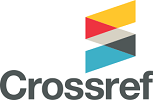 ---
Published by: Id Design 2012/DOOEL Skopje, Republic of Macedonia