Visible and Invisible Processes and Flows of Time-Space of Architectural and Urban Continuity of the City
Abstract
The structures and the functions of a city, its morphology, numerous elements of created places have an identity recognisable in the past, present and future. This identity is visible and noticeable. It is remembered and its represents the picture of a city at any chosen time and space. It is present and repeatable both in real time and space and in our imagined world. It represents a sum of chosen pictures of space in a certain time. The subjective experience of the city (place) is thus equalled with the discontinuity of processes and flows of the city development and what a city is and what it should be. Spatially – time continuity of the development of the city is much more complicated and complex picture that, unfortunately, is not visible and memorised enough unless based on deeper analytical procedure and supported by technical – technological systems of contemporary simulation and modelling of space and time. The city is a continuous creation where only the part of its reality and our experience is visible. The other part consists of invisible processes that maintain this continuity and that need not be clearly visible and familiar. They are obtained by mentioned analyses of integrated space and time (space-time) and represent a sort of balance to the visible state of a city structure. The architects and urbanists, but also other participants in the creation and maintenance of city content need that balance in the process of giving thought out procedures and guidelines for planning and design where the knowledge on the relation of causes and consequences is inevitable.
Keywords
processes; visible; invisible; continuity; city
References
Google. Cognitive Science. Last modifided January 14. Accessed January 23, 2016. https://en.wikipedia.org/wiki/Cognitive_science
Benevolo L. Grad u istoriji Evrope. Beograd: Agora – Klio, 2004.
Kurtović–Folić N. Strategija održivog znanja: Budućnost arhitekture. XVII Skup Trendovi razvoja: Društvo zasnovano na znanju. Kopaonik, 07. – 10. 03. 2011. Acceessed January 22, 2016. www.trend.uns.ac.rs/stskup/trend_2011/radovi/A2-2/A2.2-2.pdf.
Stojanović V. Development Directions of Urbane Structure Through Registration of Changes of Segments of Urban Complex. Proceedings of the second International Academic Conference Places and Technologies held in Nova Gorica, Slovenia, 18 – 19. 6. 2015. Book of conference abstracts (pp. 68 – 69). Ljubljana: University of Ljubljana, Faculty of Architecture, 2015.
Lynch K. The Image of the City. Cambridge, Massachusetss: MIT Press, 1960.
Karimnia E. Public spaces and behavioral pattern: thesaces of Liljehdmstorget in Stockholm. Proceedings of the 21th international Seminar on Urban Form, held in Porto, from 3 to 6 July 2014. http://isuf2014.fe.up.pt/ISUF2014_%20Book%20of%20Abstracts.Pdf. Acceessed June 15, 2015.
Prodanović M. Mesto Beograda u globalnom repoziciranju gradova. 2011. Acceessed January 17, 2016. http://www.republika.co.rs/516-519/09.html
Google. Elevator Energy Use. Last modifided January 08, 2010. Accessed January 23, 2016. http://www.homeenergy.org/show/article/nav/multifamily/id/683
Krstić B. Spomenička baština svjedočanstvo i budućnost prošlosti. Sarajevo: Synopsis. Zagreb: Synopsis. Beograd: JP Službeni Glasnik, 2010.
DOI:
http://dx.doi.org/10.3889/seejad.2016.10023
Article Metrics
Metrics powered by PLOS ALM
Refbacks
There are currently no refbacks.
Copyright (c) 2016 Velimir Stojanović
This work is licensed under a
Creative Commons Attribution-NonCommercial 4.0 International License
.
---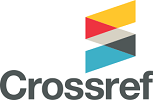 ---
Published by: Id Design 2012/DOOEL Skopje, Republic of Macedonia