Promoting Community Participation in Peri - Urban Infrastructures
Abstract
AIM: The aim of this research is to examine the importance of community participation in education and social infrastructure in Peri - Urban of Tirana city.
MATERIAL AND METHODS: This research states that "involvement of community" is a direct response to giving the community a voice in shaping their future environment to promote urban regeneration in combination with the respecting of the principle of sustainability.
RESULTS: This rich picture of community participation and urban planning brings an improver's eye to the real issue on the ground, focused mainly on the guidelines set by the European Union. The goal of the project participation which generates public space, beyond the values that carry on improving the quality of life for the citizens – can illustrate how urban regeneration projects may have a huge impact on the entire city life. The result is to create an area which improves profits and a good lifestyle; re-conceptualization of investment as an investment in urban infrastructure, an investment that can have a large impact even with a relatively low cost.
CONCLUSIONS:
This article emphasises the need for a real metamorphose to all barriers between builders and users which must be abolished so that building and usage become two different parts, of the same planning process.
Keywords
community participation; social infrastructure; Peri – Urban; Tirana; Albania
References
Sanoff H. Community Participation Methods in Design and Planning. John Wiley & Sons, 2000.
Sanoff H. Participatory Design: Theory & Techniques. Cornell University, 1990.
De Carlo G. An Architecture of Participation. Perspecta. 1980;17:74-79. http://dx.doi.org/10.2307/1567006
De Carlo G. 'Architecture's Public', in Architecture and Participation, ed. by Peter Blundell Jones, Doina Petrescu and Jeremy Till. Abingdon: Spon Press, 2007: pp. 3-22.
De Carlo G. De Carlo G. Il nuovo villaggio Matteotti a Terni: Una esperienza di partecipazione. Casabella. 1977;421:11-35.
Co- PLAN. Midis Vakumit dhe Energjise. Co plan 200-2005; 2005- 2009.
Schaeffer. School community resources. University of Nebrasca, 1988.
Madden K, Kent F. How to turn a place around. Project for Public Spaces, 2000.
Borrup T. The creative community builder's handbook: How to transform communities using local assets, art, and culture. Fieldstone Alliance, 2006.
Archive. Interagency Committee for Outdoor Recreation, USA, 2005.
Sýkora L, Ourednek M. Sprawling post-communist metropolis: Commercial and residential suburbanization in Prague and Brno, the Czech Republic. In Employment Deconcentration in European Metropolitan Areas, 2007:209-233.
National Programme for Albania under the IPA -Transition Assistance and Institution Building component for the year 2012. EUROPEAN COMMISSION. C(2012) 8208 final, 09.11.2012.
Oakley P. Projects with people: The practice of participation in rural development. International Labour Organization, 1991.
Simon N. The participatory museum. Museum 2.0, 2010.
DOI:
http://dx.doi.org/10.3889/seejad.2016.10025
Article Metrics
Metrics powered by PLOS ALM
Refbacks
There are currently no refbacks.
Copyright (c) 2016 Jonida Meniku
This work is licensed under a
Creative Commons Attribution-NonCommercial 4.0 International License
.
---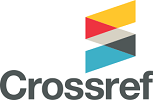 ---
Published by: Id Design 2012/DOOEL Skopje, Republic of Macedonia