Space In Fashion Design – Ƒ2 (Fabiani Fashion) Case Study
Abstract
TThese research inquiries into the transformation of complex architectural spatial objects into contemporary garments by implementing creative pattern cutting as an integrated part of the fashion design process. From the architecture design process, a creative process of generating ideas using the human body as the centre point of the creative process, and an understanding of the envelope around that space were implemented and researched in fashion design. A creative construction method evolved using the standard matrix of basic blocks and implementation of the sculptural work by creating three-dimensional paper garment forms. In this way, garment design is created inside - outside. The resulting garment forms visually articulate meanings arising from the architectural design works of Maks Fabiani regarding structure, historical context, content from within the premises and personal sensory experiences. The envisaged results are highly applicable, but, with a theoretical significance, they also open different views on a fashion design development process. The Ƒ2 (Fabiani Fashion) case study was carried out in 2015 by the author Tanja Devetak.
Keywords
space; fashion, architecture; Maks Fabiani; creative pattern cutting
References
Fischer A. Basics fashion design 03: Construction. Lausanne: AVA Publishing, 2009.
Üngür, E. Space: the undefinable space of architecture. Academia. . On line: 24.9.2015. Accessed: 24.9.2015.
Colomina B. Privacy and Publicity: Modern Architecture as Mass Media. The MIT Press, 1996.
Hrausky A, Koželj J, Fabiani M. Dunaj, Ljubljana, Trst. 1. izdaja. Ljubljana: Cankarjeva založba, 2010.
Lindqvist R. Kinetic garment construction. Remarks on the foundations of pattern cutting. Studies in Artistic Research No. 13. Lars Hallnäs (ed.). Borås: University of Borås, 2015 . On line: 24. 9. 2015. Accessed: 24. 9. 2015.
Rissanen T. Zero-waste fashion design: a study at the intersection of cloth, fashion design and pattern cutting, PhD Thesis Sydney: University of Technology, 2013. . On line: 24. 9. 2015. Accessed: 24. 9. 2015
Sevin-Doering G. Un vetement autre. . On line: 28. 9. 2015. Accessed: 28. 9. 2015.
DOI:
http://dx.doi.org/10.3889/seejad.2016.10027
Article Metrics
Metrics powered by PLOS ALM
Refbacks
There are currently no refbacks.
Copyright (c) 2016 Tanja Devetak
This work is licensed under a
Creative Commons Attribution-NonCommercial 4.0 International License
.
---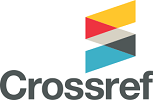 ---
Published by: Id Design 2012/DOOEL Skopje, Republic of Macedonia